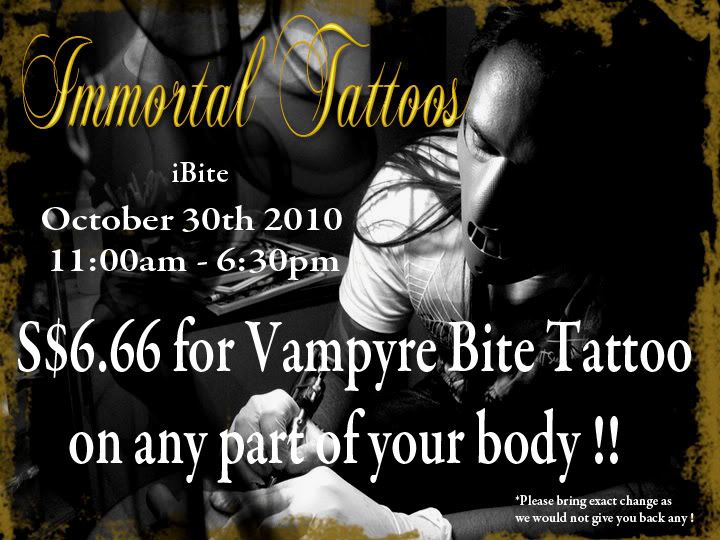 >
Fancy a ghoulish ink for the Darkest Night of the year?

S$6.66 for Vampyre Bite Tattoo on any part of your body !!

Be Immortalized by Diamond Fangs.

(Please bring exact change - cuz we don't want to piss The Devil off)

- Spread the plague to your friends !! -
Come and support us !!
--------------------iBite--------------------